New 2022 Subaru Crosstrek
For Sale in Fort Wayne
Learn More About the New Subaru Crosstrek at our Fort Wayne, IN Dealership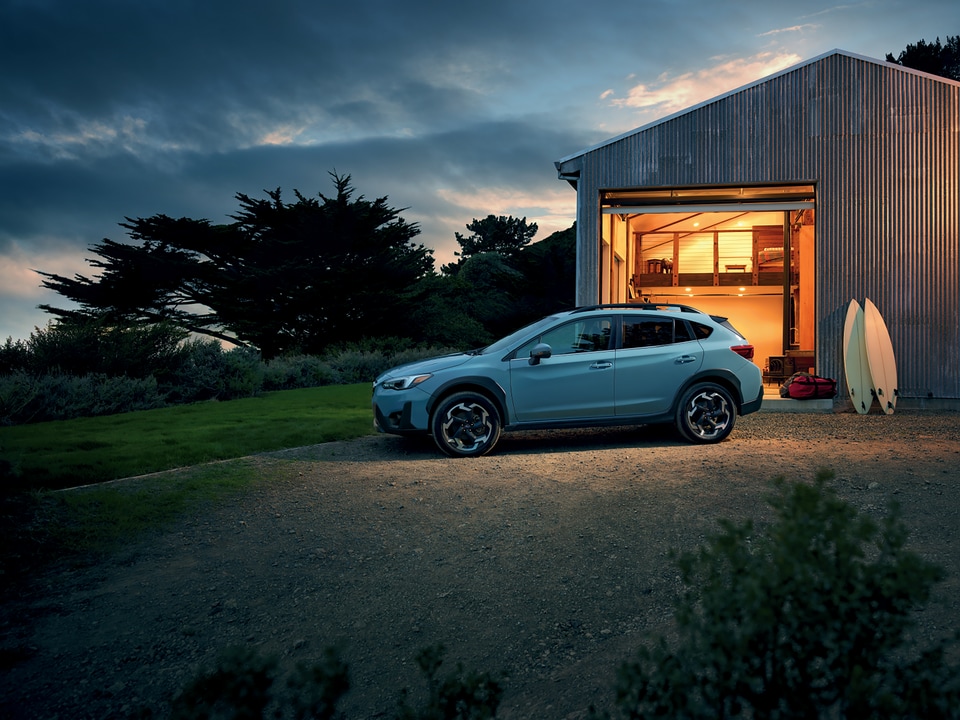 To call the subcompact segment a competitive space would be an understatement, to say the least. Brands left and right have been pummeling the market with subcompact cars and SUVs armed with claims of "more for less." The Subaru Crosstrek is one of the few subcompact models that's managed to live up to those promises.
While its smaller size has helped it provide a smooth and efficient driving experience, its rugged Subaru design and versatility-centric features have helped it provide a higher standard of performance than the average subcompact.
The new Subaru Crosstrek features impressive power along with user-friendly tech & driver assistance features to make this a very popular crossover model for Indiana drivers. Shop our selection of new Crosstrek models today to find your next Subaru!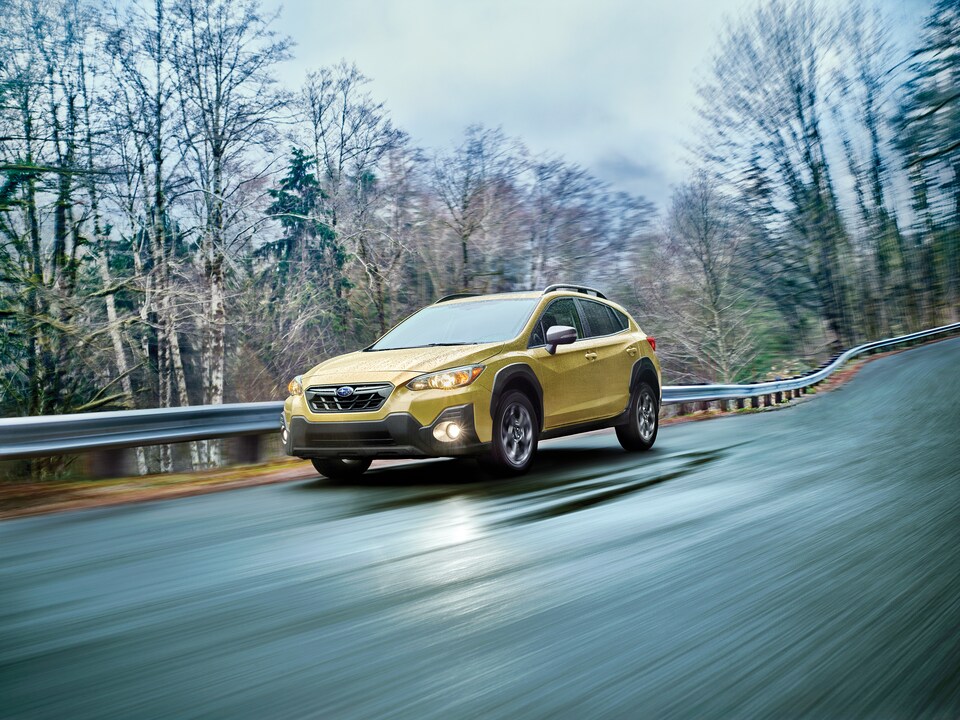 Performance & Fuel Efficiency
The Subaru Crosstrek has always been renowned for its efficiency and its smooth road performance. While coveted features like standard all-wheel-drive have help make this a well-rounded vehicle for all seasons, there's never been a lack for drivers asking Subaru for more robust performance options.
The new Crosstrek offers a 2.5-liter flat-4 engine for its standard powertrain. Capable of 181 horsepower. When it comes to the Crosstrek's fuel economy, you'll enjoy up to 27 miles per gallon on city roads and 34 miles per gallon on the highway.
The Crosstrek powertrain comes paired with a 6-speed transmission, which provides the smooth acceleration Crosstrek drivers know and love.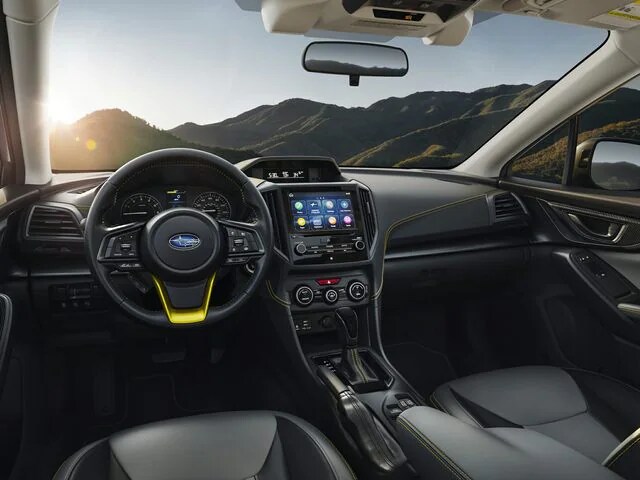 A Value-Drive Feature Suite Designed for Comfort and Convenience
The Subaru Crosstrek has routinely offered one of the better subcompact interior experiences, and the new model is no exception. Its spacious interior can seat up to five and offers a range of amenities designed to make your time on the road better.
Subaru Starlink media suite is now standard in the 2022 Crosstrek. This media collection includes a 6.5-inch touchscreen, complete with media connectivity apps like Apple CarPlay and Android Auto integration.
And if you're looking for more than that? You can upgrade to higher-level trims and enjoy additional features like heated seating, water repellant upholstery, and a premium Harmon Kardon audio system.
Standard Safety Technology to Protect You on the Road
If you're looking for something safe, you won't go home disappointed in a new Subaru Crosstrek. The new models offer Subaru's Eyesight driver assistance package as standard equipment. This package of advanced technology includes features like lane-keeping assistance, adaptive cruise control, lane-departure warnings, and more.
The best part? Subaru's EyeSight technology is powered by an award-winning dual-camera system that's considered by experts to be one of the best on the market.
Contact Bob Rohrman Subaru of Fort Wayne to Learn More
Are you looking for a subcompact SUV? Does the new Subaru Crosstrek sound like the solution to your driving needs? Reach out to the team at Bob Rohrman Subaru of Fort Wayne. Our friendly Subaru experts would love the opportunity to tell you more about our current Subaru lineup. Our new inventory includes options for the Subaru Crosstrek and more. We're confident we have a new model that can offer everything you need to thrive on the road.
We can likewise connect you to loan and lease offers designed to make them affordable. For all your Subaru Crosstrek needs, contact our dealership today. We'd be happy to hear your questions and provide the answers you're looking for.