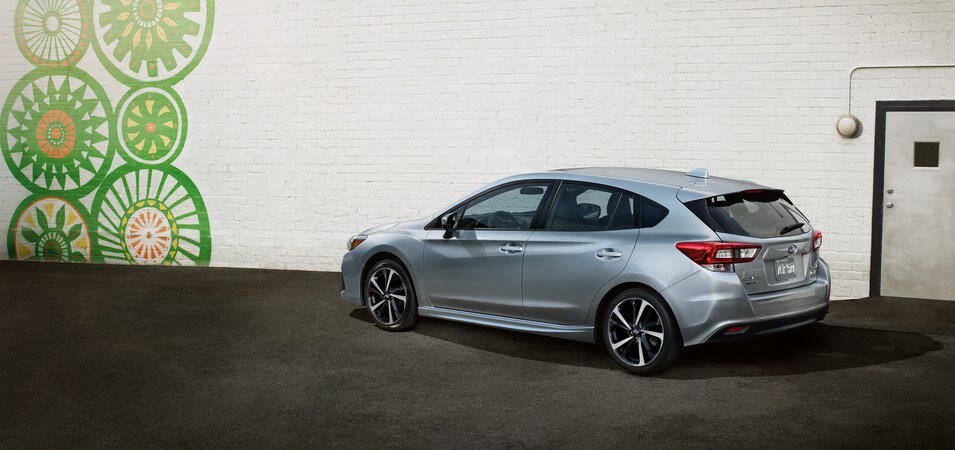 New 2023 Subaru Impreza
For Sale in Fort Wayne
Shop New Subaru Impreza Hatchbacks & Sedans at Our Fort Wayne Dealership
When it comes to compact cars, the new 2023 Subaru Impreza stands tall as a great value with plenty versatile storage space and standard all-wheel-drive.
And that's just the start of it! When you start looking at the new Subaru Impreza, you'll discover a car designed to provide a better standard of compact performance. Versatile, well-equipped, and available in both sedan and hatchback configurations, the newest model delivers a compact driving package that stands out from the pack.
Serving customers in New Haven, Warsaw, and more, our Subaru experts can tell you more about everything the new Subaru Impreza has to offer.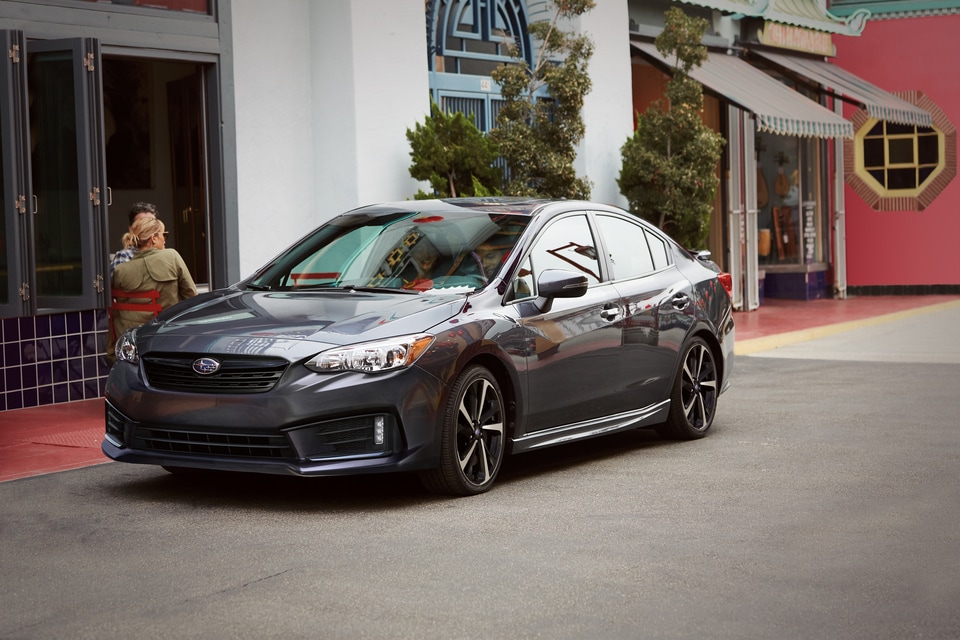 2023 Subaru Impreza Trim Levels & Standard Features
When you start looking at the new Impreza, you'll find a robust selection of available features. These come spread out among four unique trims:
Subaru Impreza base
Subaru Impreza Premium
Subaru Impreza Sport
Subaru Impreza Limited (only available as a hatchback)
While there's something worth discovering in every one of the new Subaru Impreza's trim levels, the best thing about them is the high standard of quality that lies at the core of all their offerings.
Even with the base-level trim, you'll enjoy standard equipment like a 6.5-inch touchscreen, complete with Apple CarPlay/Android Auto and more. Every new Impreza also comes with the Subaru EyeSight safety suite.
One of the market's most impressive safety packages, Subaru EyeSight uses a dual-camera system that watches the road ahead of you. It uses this system to power features like adaptive cruise control, automatic emergency braking, lane-keeping assistance, and more.
That's far from all, though. The Subaru Impreza's higher-level trims offer additional options, including built-in navigation, an enhanced infotainment system, leather upholstery, heated seating, windshield wiper de-icers, and heated side mirrors.
No matter what sorts of features you value most, there's a Subaru Impreza to satisfy your needs.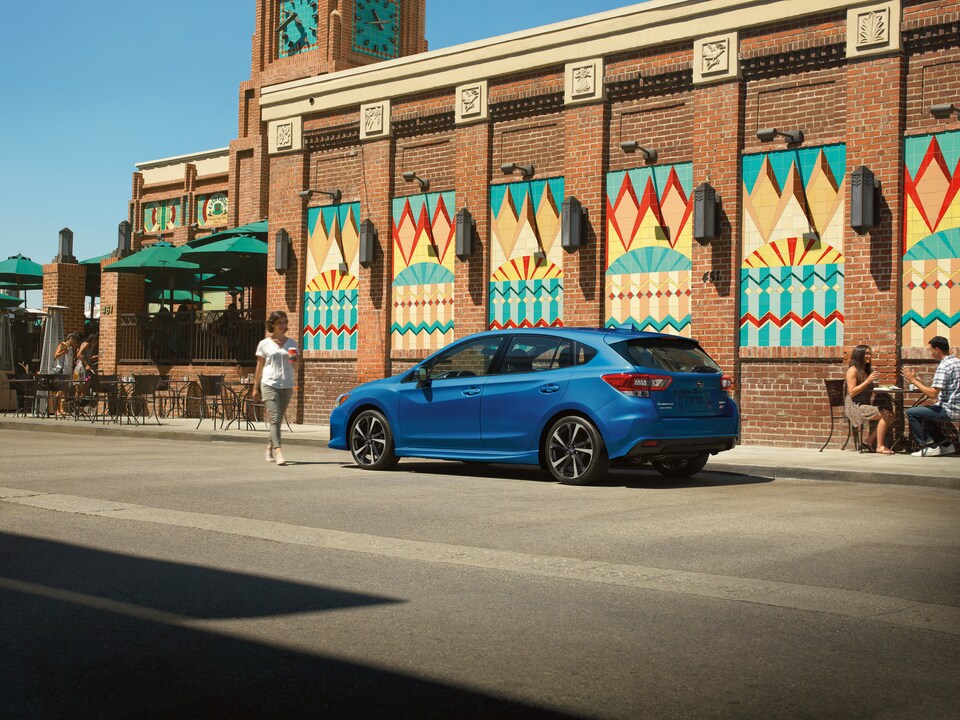 Find a Better Standard of Compact Performance
The new Subaru Impreza's value, of course, is built on a foundation of impressive performance. Every new Impreza utilizes a solid 2.0-liter flat-4 engine.
2.0-liter flat-4: 152 horsepower, 145 pounds-feet of torque,  28/36 miles per gallon
While its efficient fuel economy helps you go further for less, its 152 horsepower and 145 pounds-feet of torque provide more than enough power to get this agile car moving.
And for those moments when the roads of Warsaw and Auburn, IN get rougher? That's where standard all-wheel-drive comes in.
One of the most coveted performance features out there, all-wheel-drive supports provides automatic traction support. Using onboard computers, it monitors your wheels and their relationship to the road. When the system detects your slipping or losing its grip, it directs more power to the affected wheels to assist.
It can be hard to find a compact car that offers all-wheel-drive at all. Offering AWD as a standard feature puts the Subaru Impreza into a league all its own.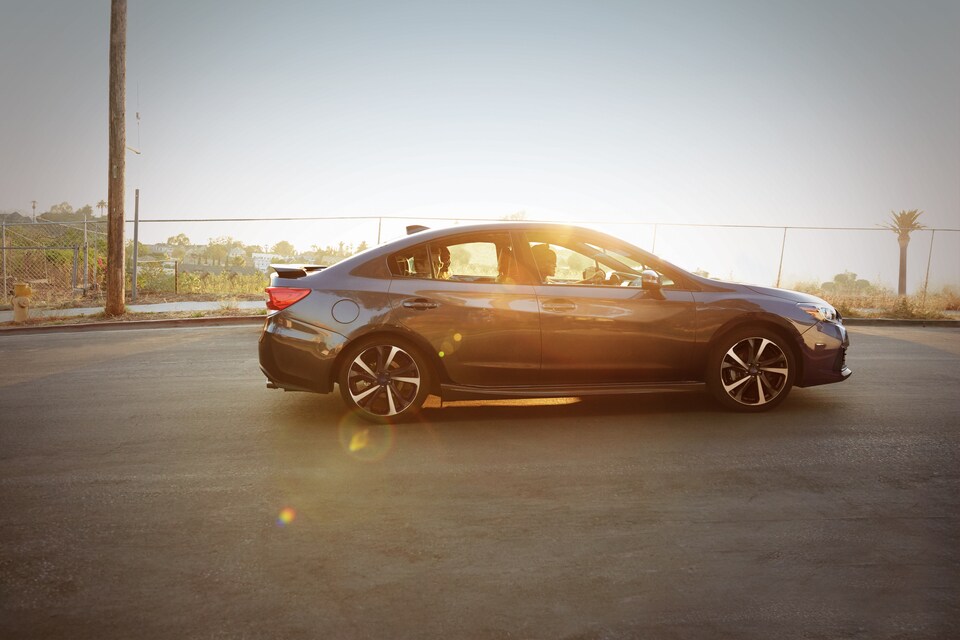 Contact Bob Rohrman Subaru of Fort Wayne
When you're looking for your next compact car, consider taking the new Subaru Impreza for a spin. The team at Bob Rohrman Subaru of Fort Wayne has a new Subaru inventory complete with options for the new Impreza and more!
Would you like to learn more? Our team can answer your questions and set you up with a new Impreza test drive. We'd love to tell you more about our new Subaru financing and lease specials. Don't hesitate to give us a call at Bob Rohrman Subaru of Fort Wayne to get started.