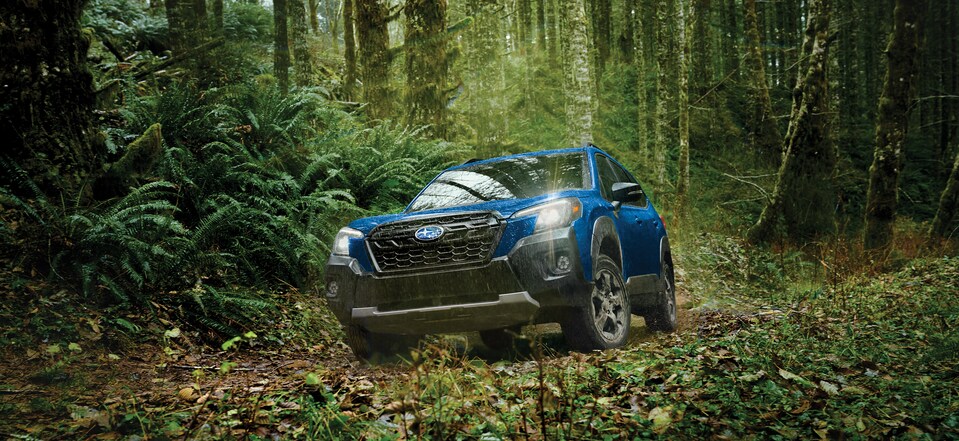 Shop & Compare

New Subaru Wilderness

Off-Road Ready SUVs in Fort Wayne
Discover New Capability From the Rugged Subaru Wilderness Lineup
Subaru is beloved for its dependable and versatile SUVs. Hoping to make a good thing even better, Subaru's engineers have created new Wilderness models for some of Subaru's most popular SUVs.
Upgraded and tweaked to bolster their all-terrain abilities, new models like the Subaru Forester Wilderness and Subaru Outback Wilderness provide a rugged new option for Fort Wayne drivers looking for an SUV that offers more.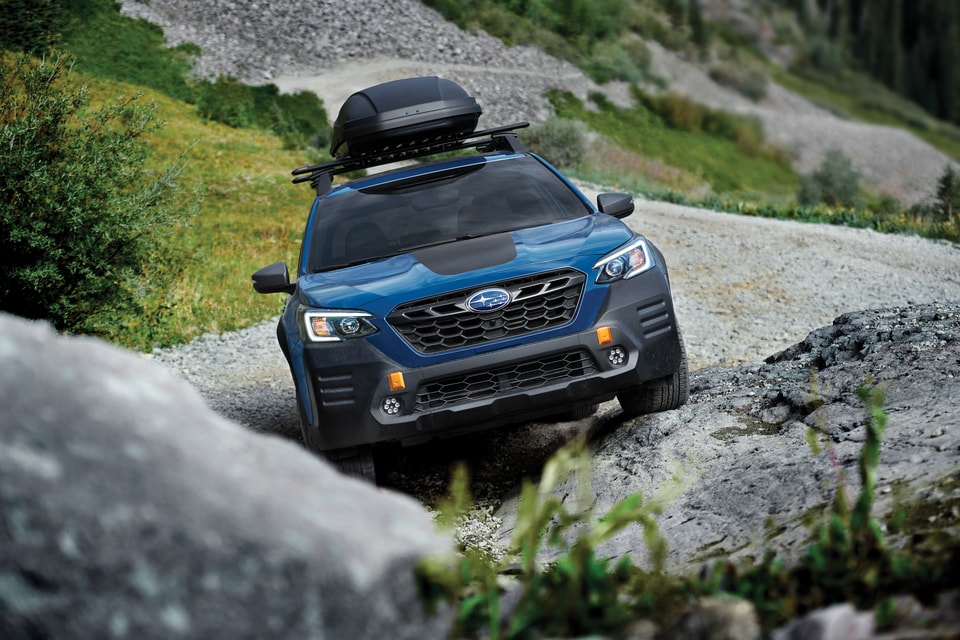 Which New Subaru Wilderness SUV is Right for You?
From features like higher ground clearance to a striking new appearance and off-road ready capabilities, there's a lot to love from the new Wilderness version of the Subaru Outback and Subaru Forester. Even if off-roading isn't your end goal, the new Subaru Wilderness SUVs are handsomely equipped to offer great handling if you need to drive in inclement weather. Building on Subaru's reputation for making some of the best cars for winter driving around Indiana, the Wilderness lineup brings even more brawn to the table. Subaru plans to offer even more models in their new Wilderness package in the future, but for now Indiana shoppers can compare these two rugged SUV options to see which might best suit their driving needs.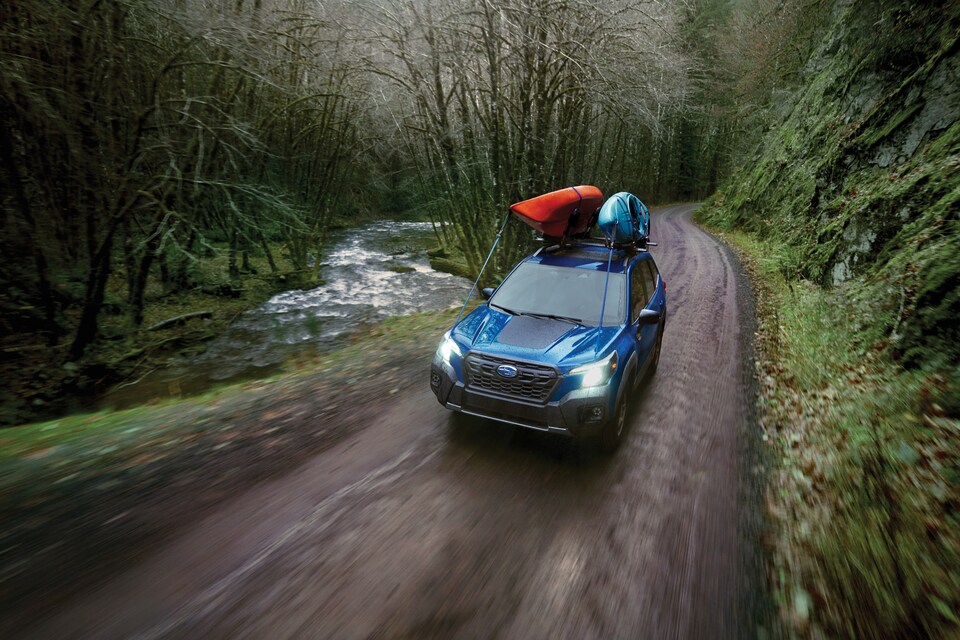 New Subaru Forester Wilderness for Sale
The Subaru Forester has been a longtime favorite in the compact SUV segment. Its spacious five-seat interior offers plenty of room and comfort for passengers, along with ample cargo space, rich feature options, and more.
The Subaru Forester Wilderness adds an extra slice of all-terrain ability to the mix. Andonized Copper roof rails help you carry heavier loads, while an improved engine and exterior cladding provide more power and protection for when you decide to take things off-road. Subaru Forester Wilderness drivers can also expect special enhanced X-Mode terrain controls, extra ground clearance, and an upgraded take on the SUV's standard symmetrical all-wheel-drive system.
Shop New Forester Wilderness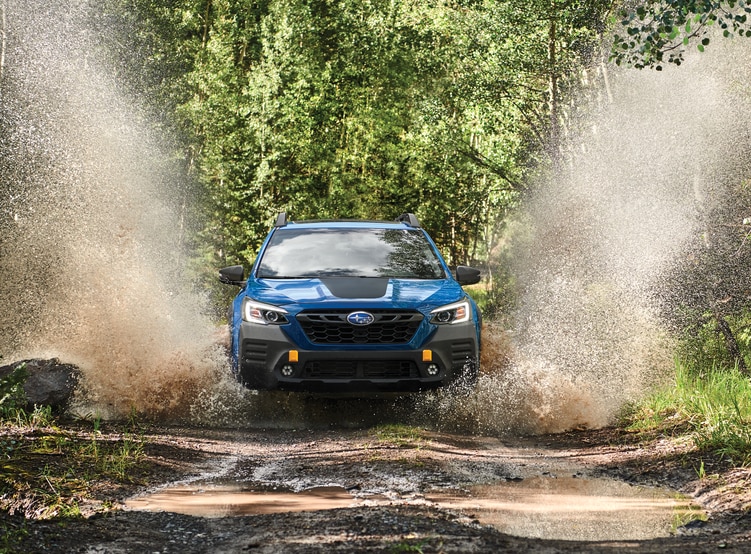 New Subaru Outback Wilderness for Sale
The Subaru Outback already stood out as one of Subaru's most capable SUVs. The Subaru Outback Wilderness builds off of that foundation with amplified features and equipment aimed at improving your Outback's off-road capabilities.
Just like its smaller Forester sibling, the Subaru Outback Wilderness offers improved ground clearance and a slew of exterior upgrades aimed at helping it off-road and in rough terrain. Revised gear ratios offer improved low-speed climbing. Amenities like StarText upholstery, meanwhile, help your interior stay in good shape.
Shop New Outback Wilderness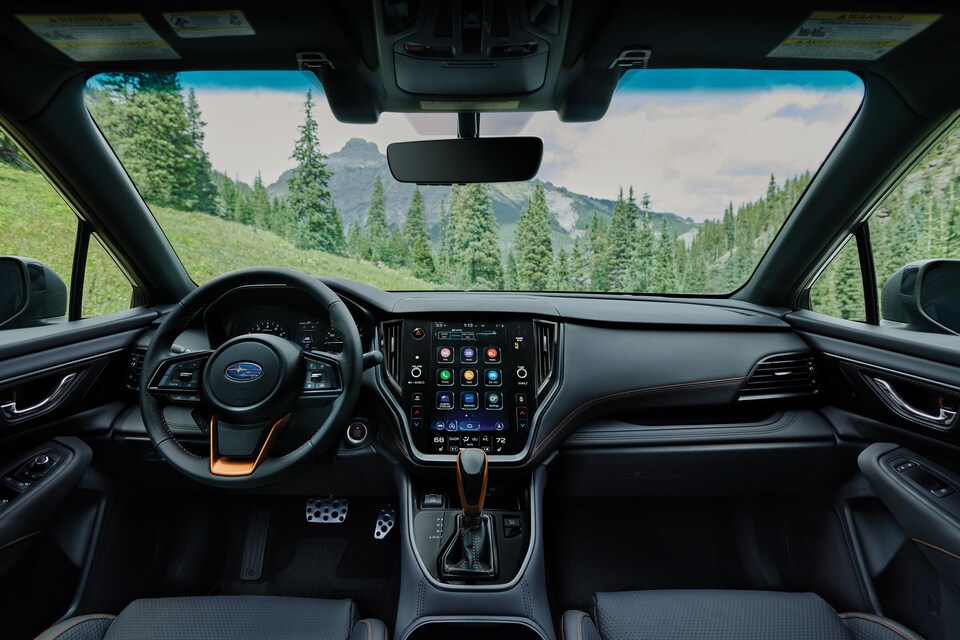 Subaru EyeSight to Carry You Through the Wilderness
The Subaru Forester Wilderness and Subaru Outback Wilderness also enjoy the benefits of Subaru's award-winning Subaru EyeSight safety suite. This top-notch safety package offers standard access to a bevy of coveted assistance features.
Best of all? The Wilderness take on Subaru EyeSight includes safety technologies modified for safe driving on and off the road. Contact our Fort Wayne sales tea to learn more.
Subaru Quality Offers More than Just All-Terrain Ability
One of the biggest reason to consider one of Subaru's new Wilderness models? The peerless quality that every new Subaru offers!
Subaru isn't just Kelley Blue Book's most trusted brand for seven years running. It has also earned more IIHS Top Safety Pick+ awards than any other automaker since 2013. And if you're looking for something that will last you for years? More than 95 percent of Subaru models built in the last decade are still rolling on the road today.
That's the sort of quality you want when you're investing in a new SUV to satisfy your rough-and-tumble driving ambitions.
Schedule Your Subaru Wilderness Test Drive Today
Does the Subaru Wilderness lineup sound like something that piques your interest? Contact the sales team at Bob Rohrman Subaru of Fort Wayne today! We have new Subaru inventory options available for sale, and we can get you started down the road to the Wilderness SUV you want.
We'll answer any questions you have about the Subaru Forester Wilderness and Subaru Outback Wilderness. We can likewise set you up with opportunities for a test drive - giving you firsthand experience with these new top models.
From our expert sales team to our online finance application, we have resources of all sorts to help you enjoy a smooth and no-frills sale. We'll send you home in a new Subaru SUV you'll love.